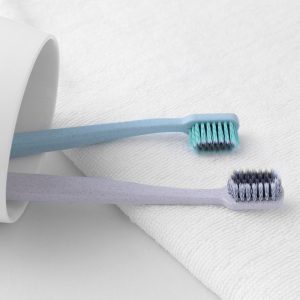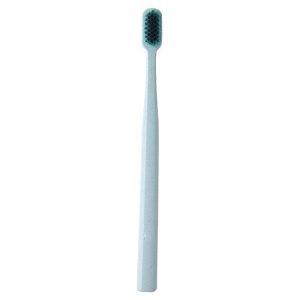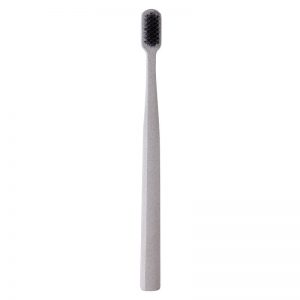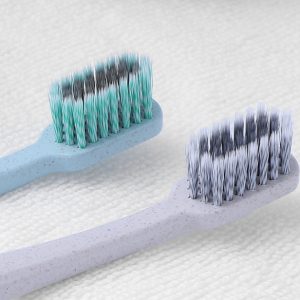 Product Details
Product Name:
Antibacterial non-bamboo charcoal soft hair toothbrush
Color:
Customized color
Age Group:
Adult
Material:
Nylon
Place of origin:
Ningbo,China
Packing:
Carton,OPP Bag or customized
Use:
Cleaning teeth
Feature:
Green, Healthy, Effective, Clean and Soft Brush Head
Antibacterial non-bamboo charcoal soft soft toothbrush, natural facet, spiral clean. The spiral is deep and clean, and it is deep into the teeth. High-quality spiral brushing, effectively removes plaque and makes your breath fresh and comfortable. The tip of the filament, which deeply cleans the tooth gap and has a tip diameter of less than 0.01 mm, helps to remove fine residue from the interdental space of the mouth. Environmentally friendly material handle design, green and healthy. Straw material handle design, green and healthy, comfortable and non-slip, ergonomic design. Wheat straw casing design, sleek and simple, the casing is made of wheat straw material, simple design, easy to carry. Each toothbrush has its own unique texture, simple and extraordinary, natural material selection, detailed anti-slip design, ergonomic and comfortable hand grip. The fine brush head evenly disperses the gum pressure, cares for the gums, and improves gum discomfort. A selection of fine filaments for deep cleansing of gums and teeth, deep cleansing of the mouth. The handle is intimate and non-slip design, saving effort and effort when brushing your teeth. The tail of the handle is hollowed out, and it is convenient to hang and dry when not in use.