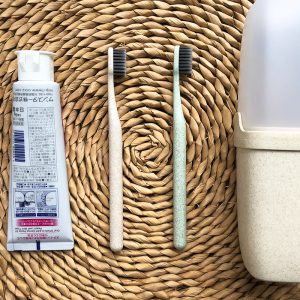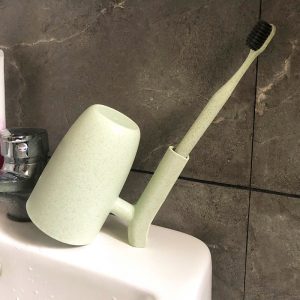 Brushing teeth is not only a matter for adults, but also for children. In theory, children should brush their teeth from the beginning of the first deciduous tooth eruption. But children's mouth is very delicate. If the toothbrush is not selected properly, it is easy to hurt children's teeth and mouth. So how to choose children's toothbrushes toothbrush everyday?
1. Pay attention to the size of toothbrush head
As we all know, children's toothbrushes are of course one size smaller than adults'toothbrushes. Especially, the size of the brush head must be in line with age, so as to avoid too large or too small to weaken the effect of brushing teeth. Generally, children aged 0-2 should not use toothbrush heads larger than 15 mm, 2-6 years old should not be greater than 19 mm, 6-12 years old should not be greater than 22 mm.
2. Segmented nursing according to the growth stage of teeth
Children's teeth are divided into deciduous and replacement stages. Because of the different nursing needs, the requirements for toothbrushes are different, so parents should pay attention to this when choosing children's toothbrushes. Pudi Blue high-end special toothbrush on the market for children series is divided into 3-6 years old primary care and 6-12 years old replacement care, providing parents with more choices.
3. Select a soft toothbrush
Children's teeth are not as tender and fragile as adults in all aspects. They need gentle care. So the brush bristles should be as soft as possible so as not to hurt the teeth. It is recommended to use high-end special toothbrush series for children. It is preferable to import superfine soft hair, with a tip wire diameter less than 0.01 mm, gently clean the mouth, and carefully care for baby's primary and permanent teeth.
4. Choose safe and environmentally friendly toothbrushes
In order not to pollute the environment, but also for children's oral hygiene, we should choose toothbrushes with environmentally friendly materials as far as possible. The high-end toothbrushes mentioned above are made of food-grade environmentally friendly materials, which are very safe and healthy.
5. Choose a good-looking toothbrush
Children's toothbrushes also pay attention to appearance, because any small details may be the reason why babies refuse to brush their teeth, so in order not to let them use this as an excuse not to brush their teeth, parents are advised to choose children's toothbrushes with higher value. The toothbrush looks good, and children will prefer to brush their teeth.~