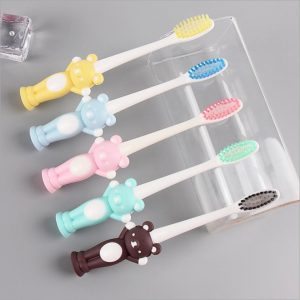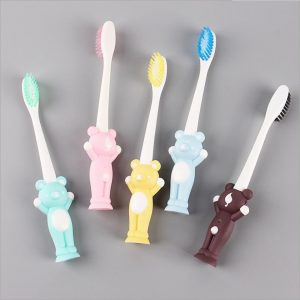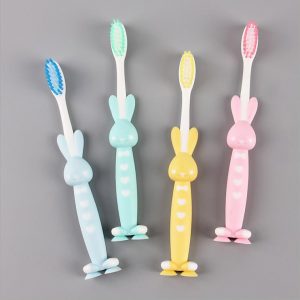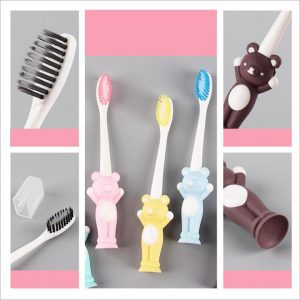 Product Details
Product Name:
Cartoon Silica Anti-skid Children's Sucker Toothbrush
Color:
Customized color
Age Group:
Kids
Material:
Silica gel
Place of origin:
Ningbo,China
Packing:
Carton,OPP Bag or customized
Use:
Cleaning teeth
Feature:
Green, Healthy, Effective, Clean and Soft Brush Head
Fur for children, no pigments. High density children's soft hair exclusive brush arrangement, increase the contact area with the tooth surface, improve cleaning efficiency, the tip wire diameter is less than 0.02mm, can go deep into cleaning the gap and gum line, soft care gum, mother is more assured. Exclusive children's transparent bristles, no pigments added. 0.02mm soft end, easy to penetrate into the clean seam. Soft brush, reduce 52% gingival pressure, do not hurt the baby's tender gingiva. Smooth and compact brush head, will not hurt the mouth. Cute bear shape, soft rubber brush handle anti-skid and easy to grasp.

Soft brush/small brush head, especially soft brush, will not hurt the child's new teeth or mastodons. The brush head is designed to penetrate into the mouth and clean all teeth. In line with ergonomic design, green environmental protection PP + gel material, non-toxic to children 360 degrees of security. Perfect anti-skid design, suitable for children's hands, easier to master. Rubber handle cartoon modelling, thick rubber handle, comfortable texture, more easy to use. Cartoon bear shape, can get the children's favorite, so can not put it down. Animal shape design, easy to use and put at will, save the space in the toothware, bring fun to children, like brushing teeth.