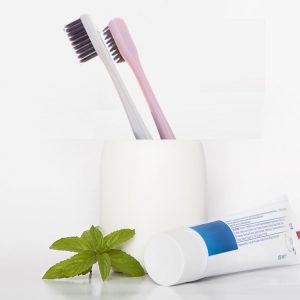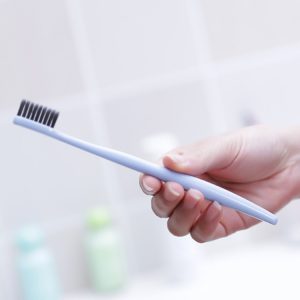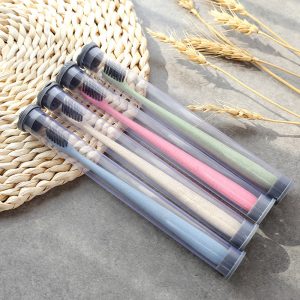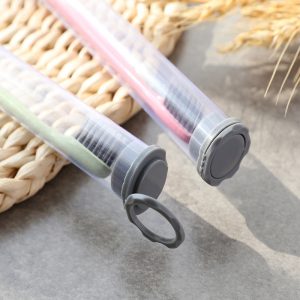 Product Details
Product Name:
Multi-color environmental toothbrush
Color:
Pink, green, blue and yellow
Age Group:
Adult
Material:
Plastic
Place of origin:
Ningbo,China
Packing:
Carton,OPP Bag or customized
Use:
Cleaning teeth
Feature:
Green, Healthy, Effective, Clean and Soft Brush Head
240 ergonomic hand feel, wheat with coarse-grained grinding hand feel. Bamboo charcoal brush is used to brush hair, which has both flexibility and flexibility. It can deeply clean oral cavity and tongue coating. Use wheat, starch, styling agent. Extrusion moulding, showing the true color of wheat. It does not contain heavy metals, bisphenol A and other traditional harmful substances. Natural materials can be decomposed by themselves at a certain temperature, humidity and placed in soil, which will not cause environmental pollution.

Simple toothbrush, health experience. Straw material, long carbon brush, healthy and odorless, care for family health, can be used at ease. Professional brush head, all-round cleaning. According to the oral design, the brush head can penetrate into every corner of the mouth and deeply clean every tooth. Simple plain color, fresh and comfortable. Four colors reveal simplicity, tranquility, easy to distinguish, and also add infinite color to your life.

Portable travel toothbrush, give you travel, bring you the convenience you want. Bamboo charcoal soft fur brings comfortable experience to your mouth. Leakage at the bottom, keep dry and reduce bacterial growth.