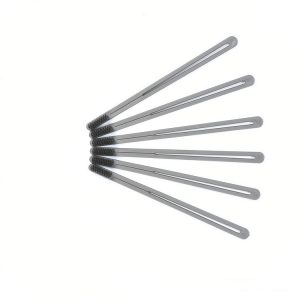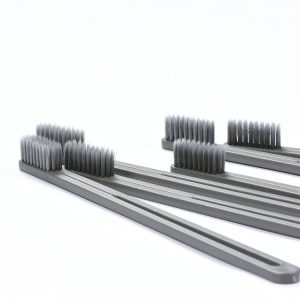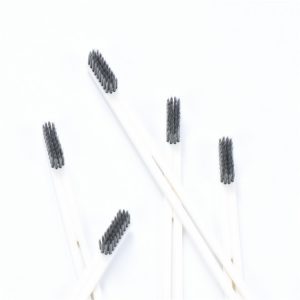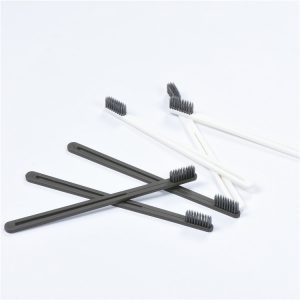 Product Details
Product Name:
Disposable toothbrushes
Color:
Black,white
Age Group:
Adult
Material:
Plastic
Place of origin:
Ningbo,China
Packing:
Carton,OPP Bag or customized
Use:
Cleaning teeth
Feature:
Green, Healthy, Effective, Clean and Soft Brush Head
The disposable toothbrush is very simple and convenient. It can be thrown away as soon as it is used up, which is convenient and fast. Simple, unadorned, natural, simple. Nano toothbrush, deep cleaning of the gap to protect the gums. Fresh and simple nano toothbrush, can penetrate into the ordinary brush hair can not touch the gap between the depth of cleaning, soft and strong adsorption ability of brush wire to protect the gingiva from damage. Self-contained toothbrush cover, independent coat, clean and sanitary. PP handle, humanized hand-to-hand design.

Natural flour, spiral clean. The spiral is deep and clean, slightly penetrating into the crevice. High quality spiral brushing can effectively remove dental plaque and make your breath fresh and comfortable. Tip filament, in-depth cleaning of the suture, tip diameter less than 0.01 mm, help to remove fine residues in the gap between oral teeth. Environmental protection material brush handle design, green and healthy. The brush handle design of straw material is green, healthy, comfortable and anti-skid, which is in line with ergonomic design. The design of wheat straw sleeve is fashionable and simple. The sleeve is made of wheat straw, simple design and easy to carry.