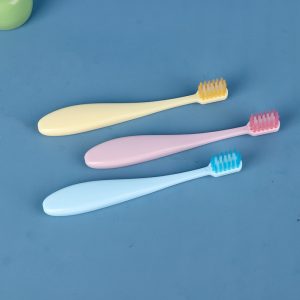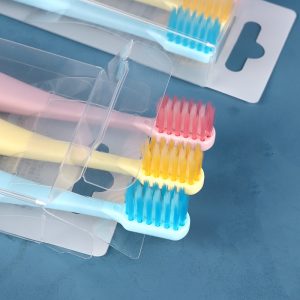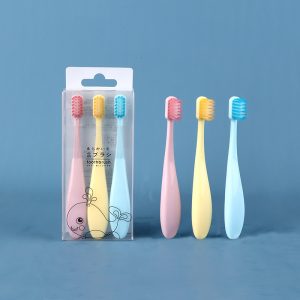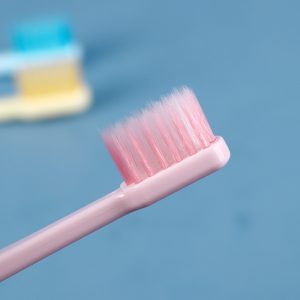 Product Details
Product Name:
Children's toothbrush can be customized 3 sticks
Color:
Pink,blue and yellow
Age Group:
Kids
Place of origin:
Ningbo,China
Packing:
Carton,OPP Bag or customized
Use:
Cleaning teeth
Feature:
Effective, Clean and Soft Brush Head
Children's toothbrush can be customized with 3 sticks, soft hair for children, and no pigment. High-density children's soft hair exclusive brush wire arrangement, increase the contact area with the tooth surface, improve the cleaning efficiency, the tip wire diameter is less than 0.02mm, can deeply clean the tooth gap and gum line, soft care for the gums, mother is more assured. Exclusive children's transparent bristles, no pigment added. 0.02mm fine end, easy to clean the teeth. Soft bristles reduce the pressure of the gums by 52% and do not harm the child's gums. The sleek and compact brush head will not poke the mouth. Cute bear shape, soft rubber handle slip resistant and easy to grip.